As our lifestyles and ways of working are contuining to change, this opens more opportunities for teaching languages online, from anywhere, at anytime. I have written some articles in the past about teaching online, but since then, the landscape has continued to change, and as of today there are still lots of opportunites for both native and non-native speakers to teach English online. The beauty of this kind of work is that you can manage your own schedules, work 1-1 with a range of different learners and earn as much or as little as you want, it's really upto you!
What could be better than travelling while still earning a living teaching. Or taking some time off to care for your children or family, while still being able to earn an income. These jobs create more flexibility, create more time for you to work or study, and set your own schedule! No more early mornings going to the 9-5 or more time to spend at home close to loved ones.
As more opportunities open up in 2020 and beyond, there has never been a better time to begin your online English Teaching journey! Now there are a lot of companies out there, some good and some not so good. Based on some digging, teaching online myself and the experiences of others, here are 10 reputable companies where you can teach online in 2020.
Before we begin, there are a couple of things to consider…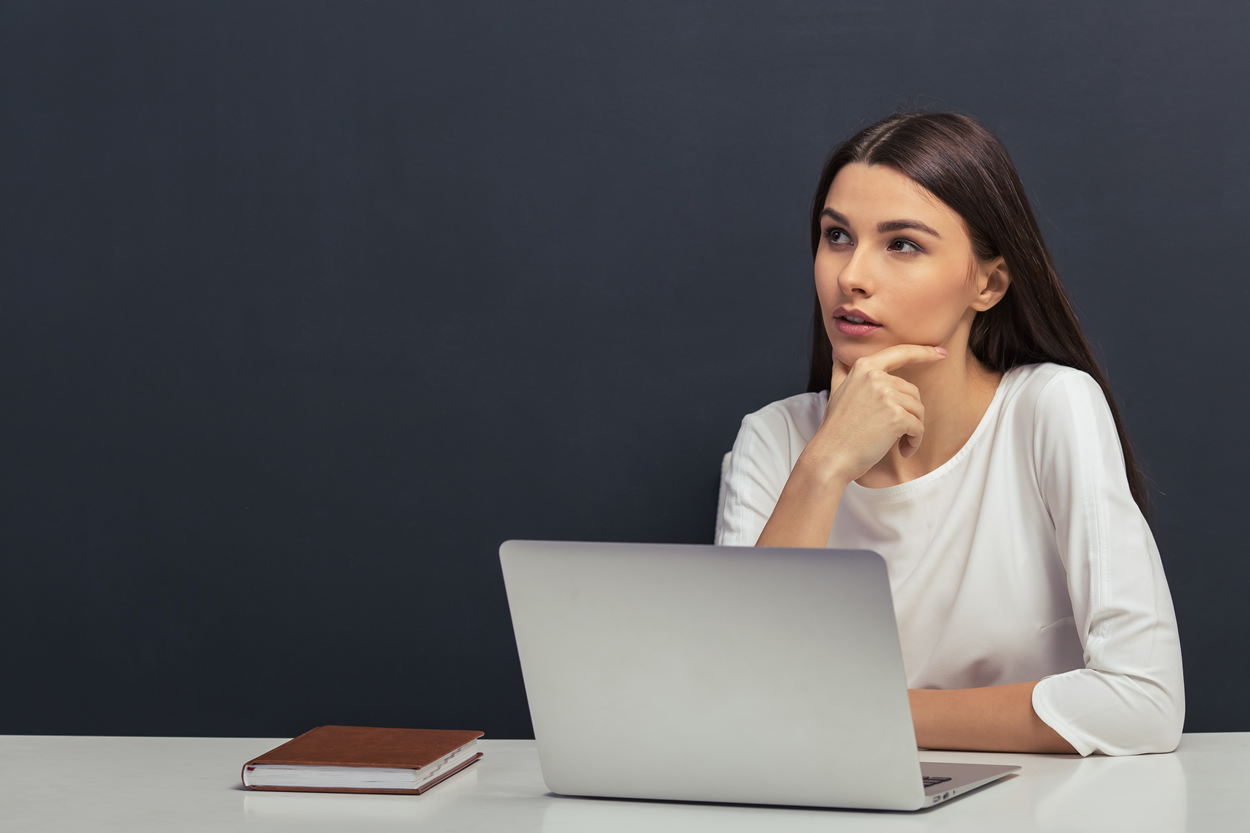 First of all, you may have to be fluent in English and have a bachelor's degree.
This is not always the case for every company, but for the most part you will need to have strong English language skills and also a University degree. You may be asked to demonstrate your English skills in an interview.
Secondly, What do you want to gain from an online English teaching job? Flexible schedule? The ability to travel? The highest pay? Do you want to work with children or adults? It is worth considering all of these factors before taking the plunge into online teaching.
So, here are 10 of the best English teaching websites to work for in 2020:
Why should I teach with Italki?

I have already written a detailed article talking about the advantages of working with italki. For me, italki is great because you have 100% control of all aspects of your teaching. This includes your schedule, your rates, what you teach and who you teach. This can make a huge difference in terms of setting your own schedule or how much you want to make in a certain period of time.
In my own experience, I have been able to teach more or less on italki, depending on my classroom teaching schedule. This is great, as at times I have had as little as 1 student a week, all the way upto 7 or 8 during vacation periods. Also, having students come to you, wanting to practice something specific, such as IELTS means lessons have a real purpose and the time flies.
If you would like to read more about teaching on italki, my article is here.
Why should I work with VIPKID?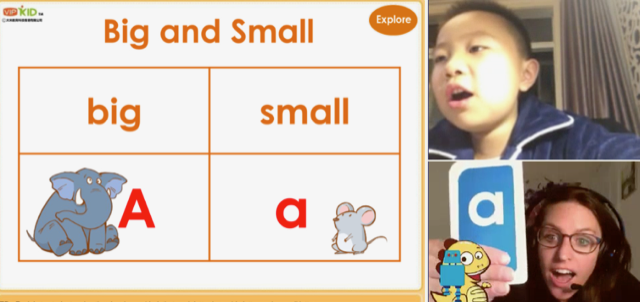 You have probably all heard about/seen Vipkid, as they already have a huge online presence. If you enjoy working with young children (K-9) and you are able to teach during the right time periods, Vipkid could potentially be a great option. It pays upto $22 an hour and only requires you to be a native speaker (in the US/Canada) with a Bachelor's degree or higher.
So if you wish to have a somewhat set schedule and want to earn some money before or after your main job, then this could be a great option. You can choose the hours you want to teach, and you teach in 25 minute slots. There is also the ability to cancel or take vacation time, as long as this is done in advance.
The pay scale of $22 is one of the highest for this kind of job. Salary is calculated based on your interview, being on time for lessons and how many lessons you earn each month. You can also earn upto $100 per teacher referral too! It is however, extremely important to be on time for lessons and not to change/cancel already scheduled lessons. But on the flip side, if a student does not show up for thier lesson, you will receive a full payment.
So there are a few hoops to jump through before jumping on the Vipkid wagon, but it's well worth it once you are up and running.
Why should I land on Landi?
Landi is another newer kid on the block, who also offer a lot to their teachers. If you need something a little more consistent in terms of pay and a set schedule, this could be the best bet. Teachers are required to commit to a schedule of 12 hours a week, so 3 hours a day, 4 days a week. This will still leave you 3 days a week for other things. As for the students, the majority will be Chinese students, aged between 5-10 years. If you have an energetic and lively teaching style, this will certainly help when applying to Landi. One interesting point to note is that students are peer-taught the materials, which means 2 students at a time.
In terms of requirements, Landi say they want teachers with a high level of English, who speak with a 'neutral' accent, hold a Bachelor's degree, a TEFL/TESOL and have some teaching experience. So potentially, this means that non-native speakers could apply for these jobs, provided you meet the requirements.
Landi also advertise pay 'upto $21' a lesson, or a range of $170-280 per 12 hour week, which means around $14 per lesson at lower end and $21 at the higher end. 25 or 30 hour teaching weeks could see you make closer to $700.
Current reviews of Landi from teachers appear positive for the most part, so this could be a good option if you want consistent pay and hours.
Why would you want to tutor with Itutor?

One nice benefit of working with iTutor is that you can teach both adults and children, and get paid upto $24 a dollar while doing so. iTutor requires native English speakers with a bachelors degree and a TESOL certification. Most of your students would be based in Taiwan, so most 'peak' hours would need to be in line with the needs of your students living there.
Peak hours with iTutor means that you are able to teach for 10 'peak' hours a week, and 4 of those hours would need to be during the weekend. If you perform well in your teaching and receive positive feedback, there are also opportunities for bonuses and extra pay along the way.
So if you don't mind committing 10 hours a week for Itutor, this could be a great opportunity for you to teach online and earn up to $24 an hour!
5. Dada ABC – DaDa
Is Dada the Grand Daddy?
Dada pays upto $25 a lesson, which is again at the higher range, so this could also be an attractive side hustle for your English teaching gig. If you can stick to a consistent routine each week, then this could be the place for you to teach English. Another bonus is that English speakers from all over the world can apply to work for Dada, you don't have to be from the USA or Canada.
In terms of schedule, you do need to be available at least 4 hours a week. So at least two hours over 2 days. Students will be automatically assigned to you. Also, if you do need to change your schedule, Dada asks that you give 30 days notice.
Apart from this, the terms and conditions are pretty much the same as the other big players. So if you feel that Dada is a better fit than Vipkid, then feel free to get started with them today!
Should I get in the Queue for QKids?
Qkids boast that their teachers have to go through a 'strict hiring process' meaning that requirements for this company may be a little higher than others. Teachers need to reside in the US or Canada, hold a bachelors, an English teaching certificate, and teaching experience. Sounds tough right? Well, on the flip side, there appears to be plenty of classes available and lots of flexibility with weekly schedules if you make it.
Base pay starts at $16 an hour, with a $1 attendance bonus on top for being on time for lessons. There are also other performance bonuses available depending on your student feedback. In terms of your schedule, you will need to commit to 6 hours a week. This is done through the app, where you can set your schedule each week.
One major advantage Qkids has is their teacher support network. A lot of teachers have commented that support staff are there if any issues arise and are eager to help teachers with any technical issues or scheduling issues.
If this sounds like a great opportunity, feel free to visit Qkids and apply!
Why is EF at number 7? We should teach with English First, right?
Well, the first reason why EF is a little lower down is because the requirements are high, and at present, only teachers from the US and UK are eligible. Potential teachers should also have completed their Bachelor's degree and hold a TEFL certification. Payment is made from a US-based company so you will need to be authorized to work in the US or UK.
Classes are one to one and you can teach either Children or Adults. Pay is set at between $13-16 per class, depending on expeirence and qualifications. EF do offer 24/7 teacher support and all of the materials are already provided. So this could be a good option if you need the requirements.
Should I give Gogokid a go?
Gogokid hires native English speakers from the US of Canada with a Bachelor's degree. One distinct thing to note with Gogokid is that students are on the younger side, around Kindergarten to Grade 6. They pay up to $25 an hour, which is on par with what most other companies offer. However the lowest you could expect is $14.
In terms of your schedule, you are a little more restricted in terms of when you can teach. Teachers can choose their consistent availability during the following times: Monday – Friday, from 6 – 10 am and Saturday – Sunday, from 9 pm – 10 am (Eastern Standard Time). All materials are provided and some feedback needs to be provided for students after each 25 minute lesson.
Again Gogokid seems another option worth a go if you are seeking a set schedule and potentially higher pay.
Do you love to talk talk talk? (51 times) When teaching?
So 51 talk is a little different to the other sites we have looked at. 51talk is based in the Phillipines, so if you live there or are based there, this could the perfect job for you. Pay starts at $15 and goes up after you complete training. There are also performance bonuses available too!
In terms of timetable, teachers need to work 30 hours over a month. You are able to request time off in advance, but you are required to communicate this in advance. So there is a little less flexiblity as compared to some other online companies.
On the hunt for something different?
This is a different kind of English teaching job, unique to those already listed. This job requires you talk to students, based in Korea. Getting paid just to talk in English? Sound good? Well, there are a few conditions. First of all, they are only hiring teachers from the United States, but you could be based elsewhere. Also, you only need 48 college credit hours or some form of ESL teaching certificate in order to apply.
Pay is around $20 an hour, and all that is needed is to give students opportunities to practice their English skills, talking about their daily lives, culture and interests. There are currently two shifts available, 6am-9am, Monday – Friday, or 6pm-12am, Saturday and Sunday. Both are EST.
With such limited hours, there isn't much flexibility with the weekday shifts, but there is some with the weekends. Another point to note is that applicants need a US bank account in order to apply. Also, you will need to use a PC, not a mac, as the software used is not compatible.
So if you are looking for something different, then this could be perfect for your English teaching side hustle!
So there you have it. 10 different places where you can teach online in 2020. Hopefully there is something for everyone. If you have any questions or have any comments, please feel free to post below! Hopefully this guide helps get your started on your 2020 English teaching adventure!